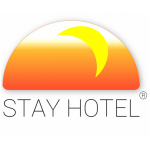 Welcome to  

Stay, 

hotel and studio apartments situated in and around the beautiful town of Karlskrona.

​
We pride ourselves on catering for everyone, you may be traveling for business, pleasure or just passing through –  we
have everything you require.
Comfortable and spacious rooms, suites and apartments available with fully equipped kitchens.
Our aim is to make your stay with us feel like home, offering every comfort in a personal, friendly environment yet
combining all the modern conveniences you may need.
We are perfect for the traveler who prefers high quality accommodation with a personal touch. Close to the superb
restaurants, shops and other amenities which the area has to offer.
We look forward to welcoming you to stay @ 
Stay
. If you have any special requests we will do our upmost to fulfill them.
We offer a variety of housing options….
When traveling on business we can offer you the space to work with the peacefulness, relaxation and warmth of home.We
have accommodation available for either weekly or monthly stays with rooms and apartments of various sizes.
You can stay in our delightful new Stay Hotel, situated downtown and offering 28 modern suites with kitchens.
Or have the choice of our comfortable villa, depending on your
personal requirements and within central Karlskrona, close to all the amenities.
Stay Hotel City house also offer free use of laundry incl detergent
Sauna open to 10PM
---
Studio types – see below examples
Studio 201  Type A-Studio
One studio with attached kitchen 60m²
Bed 180*200cm
2 TV with Chromecast
Reqliner chairs for your comfort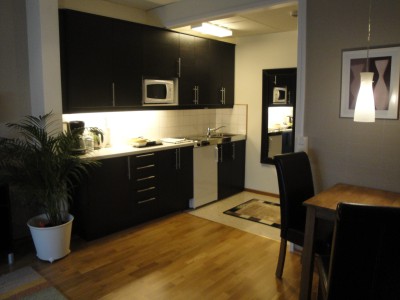 Studio 302  Type B-Studio
Studio with separate bedroom, kitchen  25-40m²
One bed 120*210cm, adjustable
TV with Chromecast
Internet via WiFi
Recliner chair for your comfort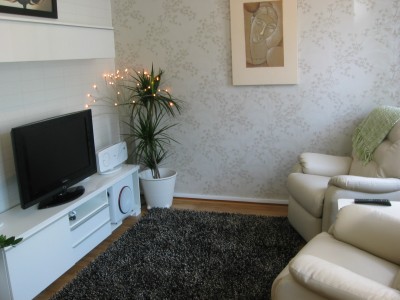 Studio 204  Type A-Studio
Studio with separate bedroom, kitchen and livingroom  35-45m²
Double bed 160*210cm
TV with Chromecast
Internet via WiFi
Recliner chairs for your comfort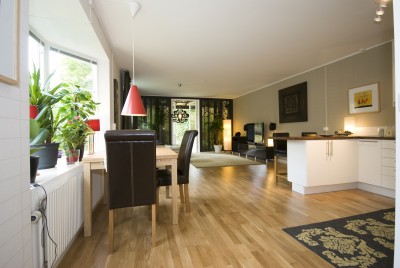 Studio 154  Type A-Apartment – Town House
Villa in 2 floors with separate bedroom, open kitchen and livingroom  100m²
2 separate beds 105*210, adjustable
TV also in bedroom
2 Single bed 120*200, 90*200
2 TV with Chromecast
Internet via WiFi
Large bathroom with shower – two separate WC
Laundry with washing machine and tumble dryer